I love a good night class
Over the years I've moonlighted as a stonecarver, woodcarver, jewelry designer–you name it. I discovered textiles at a great class in London about six years ago and I haven't got bored yet. Some techniques I've dabbled in include digital printmaking, the shibori dye process, screenprinting, and my current love, heat transfer printing.
I trawled the antiquarian childrens' bookstores on Charing Cross Road to find great illustrations, scanned and manipulated those images, and turned them into digitally printed girls' scarves. I was on a roll with scarves and wanted to get away from my computer, so I started to play around with shibori dyeing. I used cut acetate shapes to create patterns that mix the contemporary with the organic.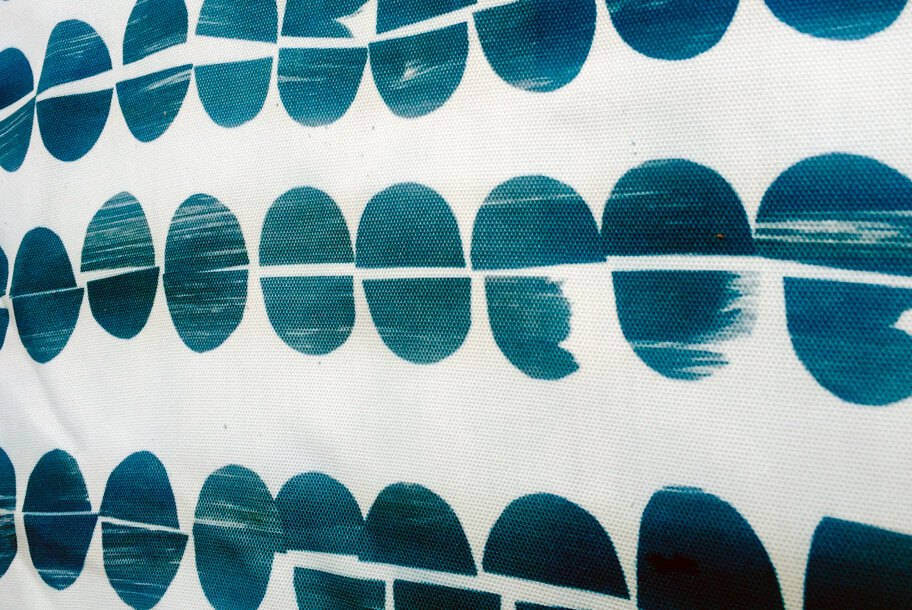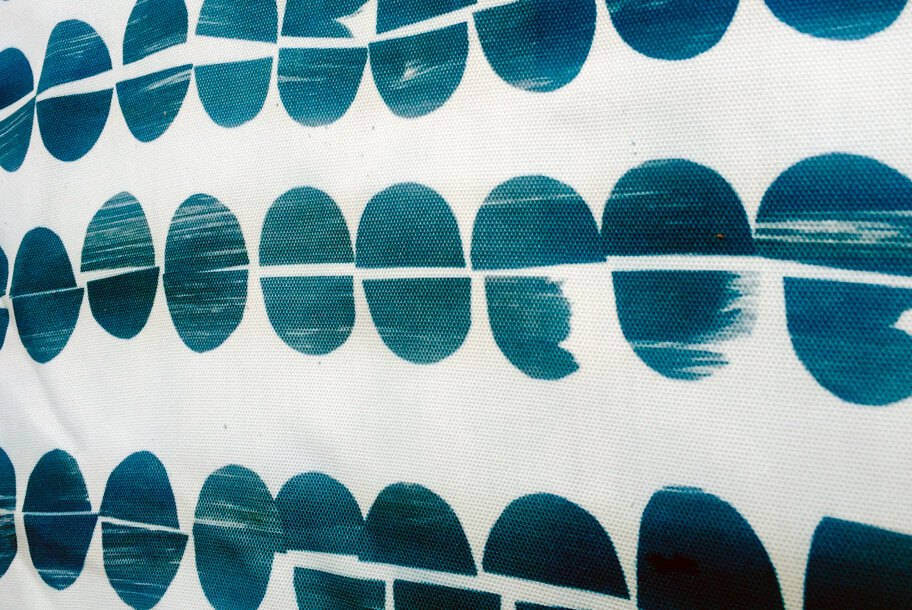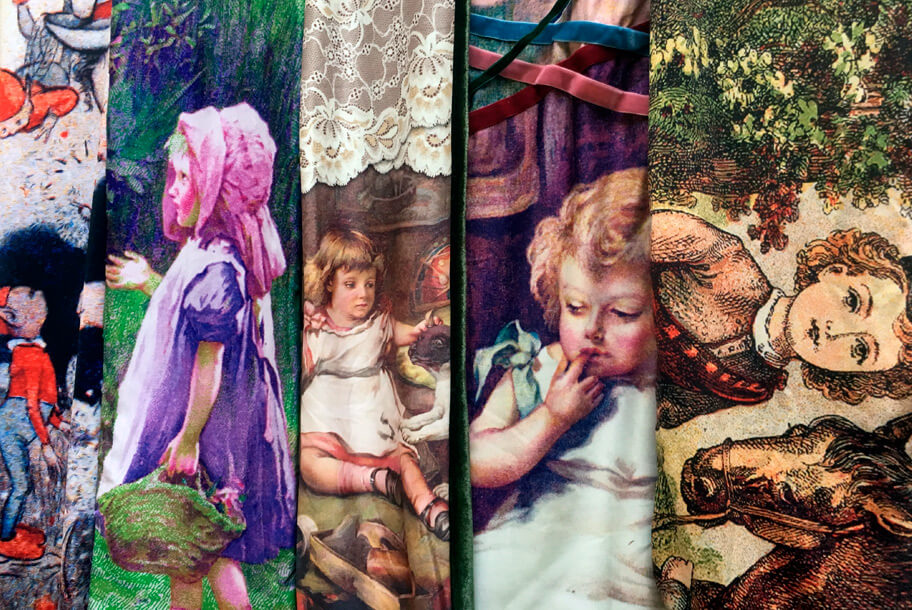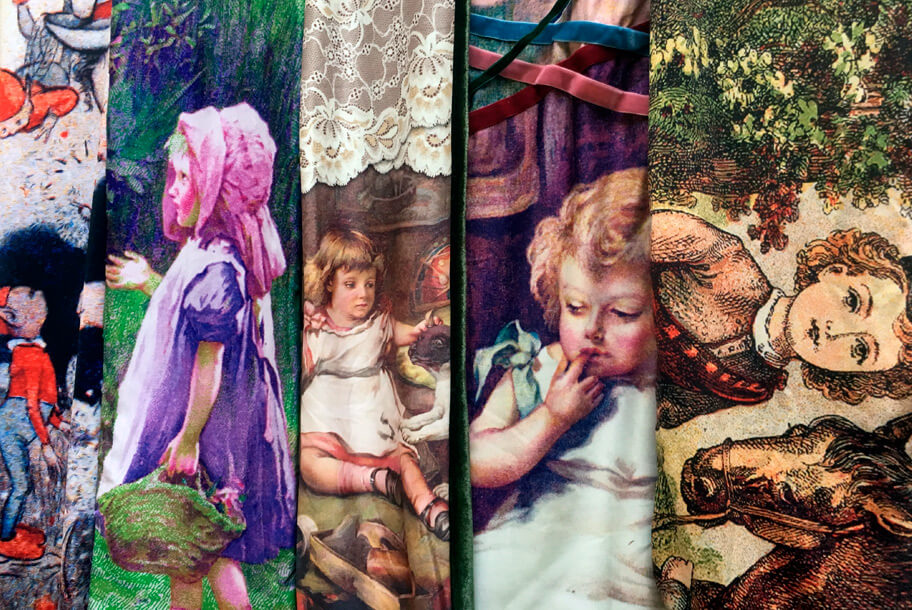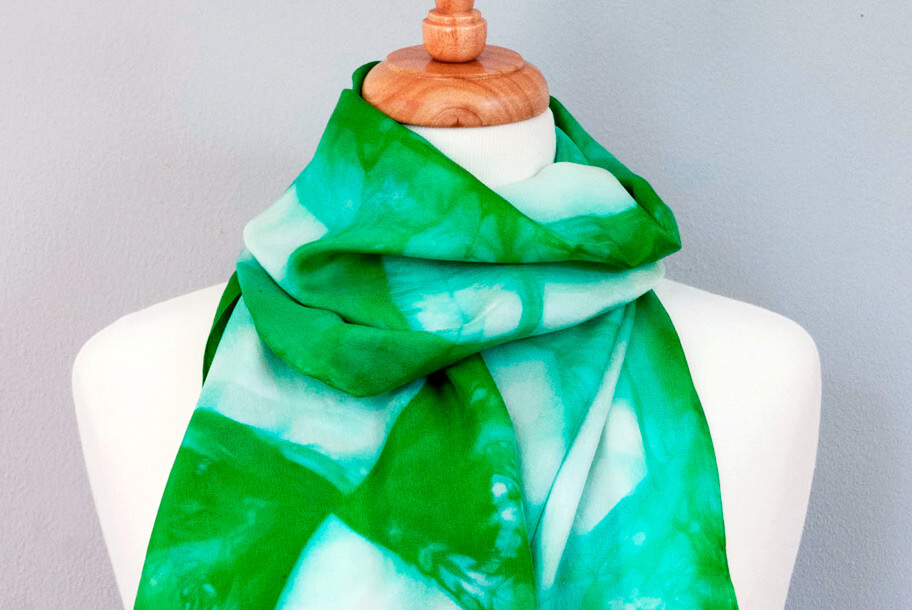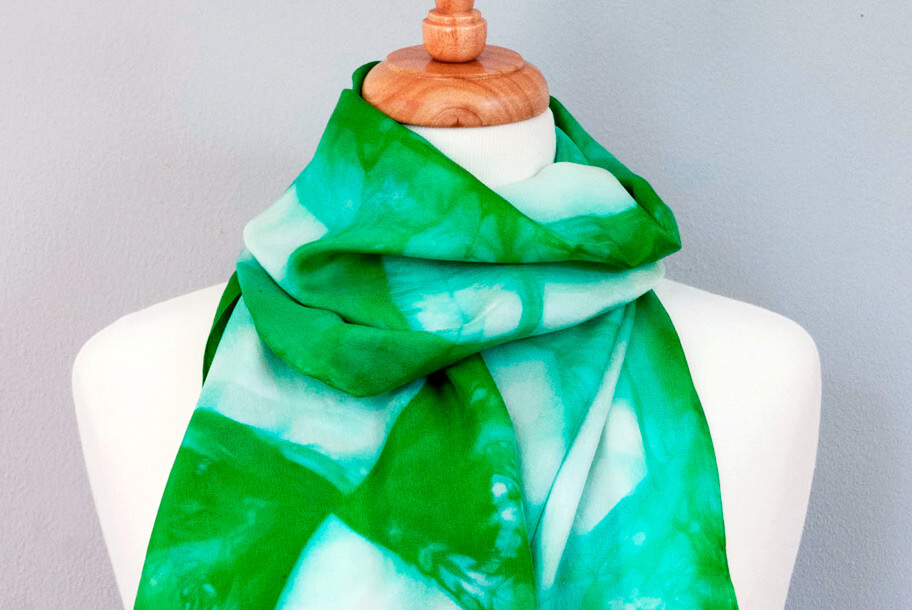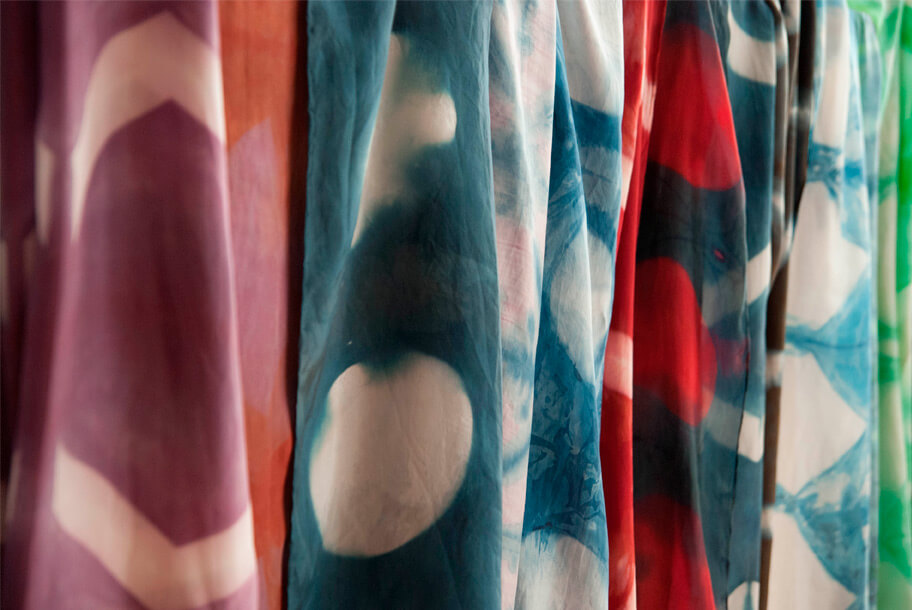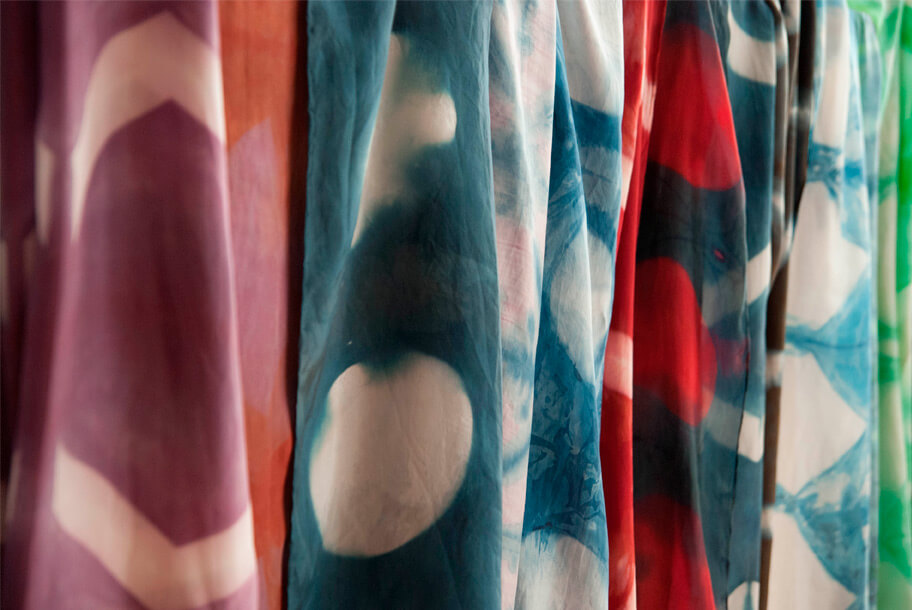 My current obsession is my heat transfer press. This technique's usually associated with cheap t-shirts but you can do so much more! I use heat transfer paints and paint directly onto paper and then press the paper into the fabric. The patterns embed directly into the material.
When I had access to a studio I was also screenprinting but it's just too messy to do at home. The hands pattern below was is my favorite design, inspired by traditional Iban tattoos. I designed it in Illustrator, printed it onto vinyl and created the stencil which I then used to push the paint through.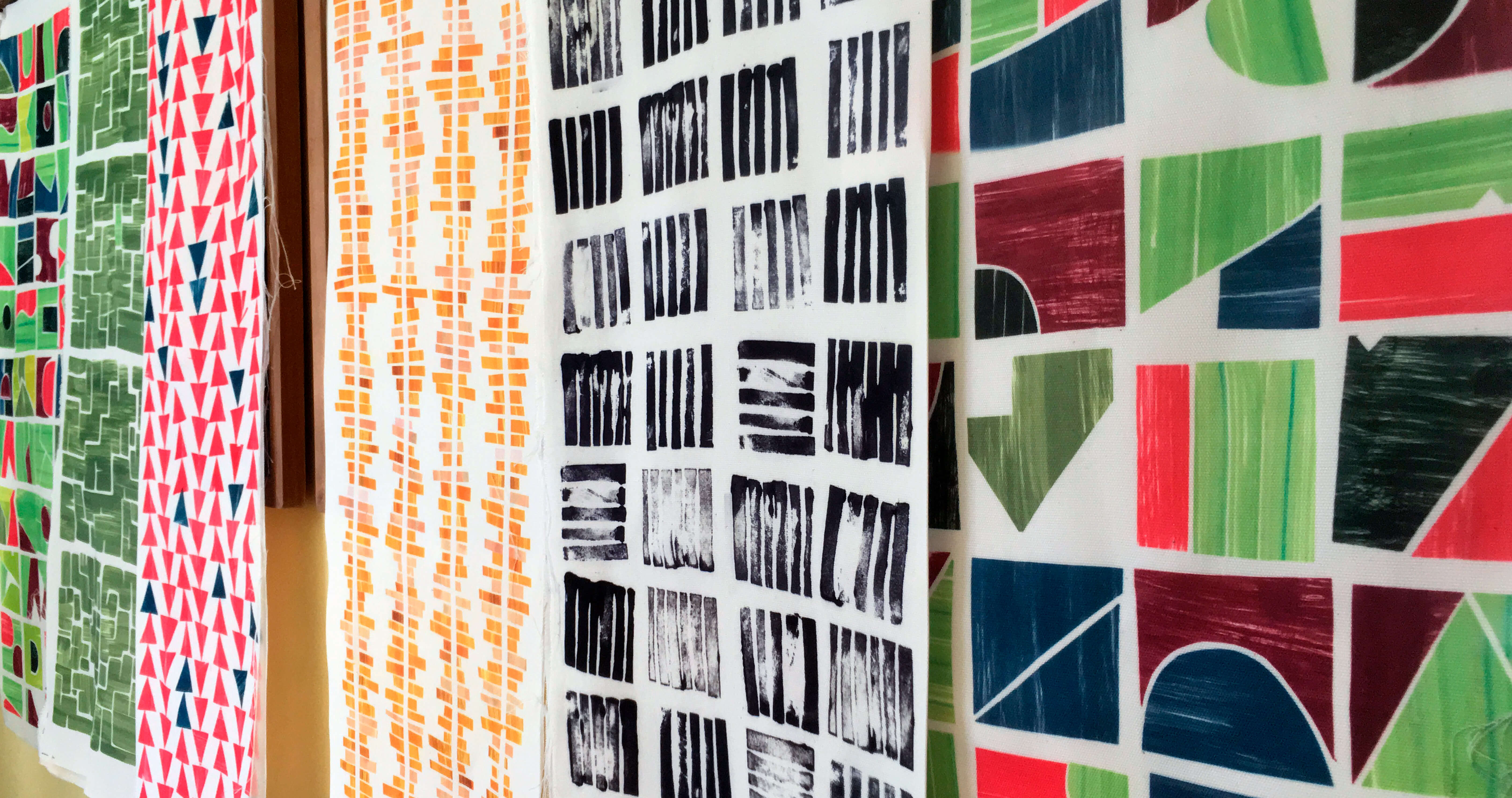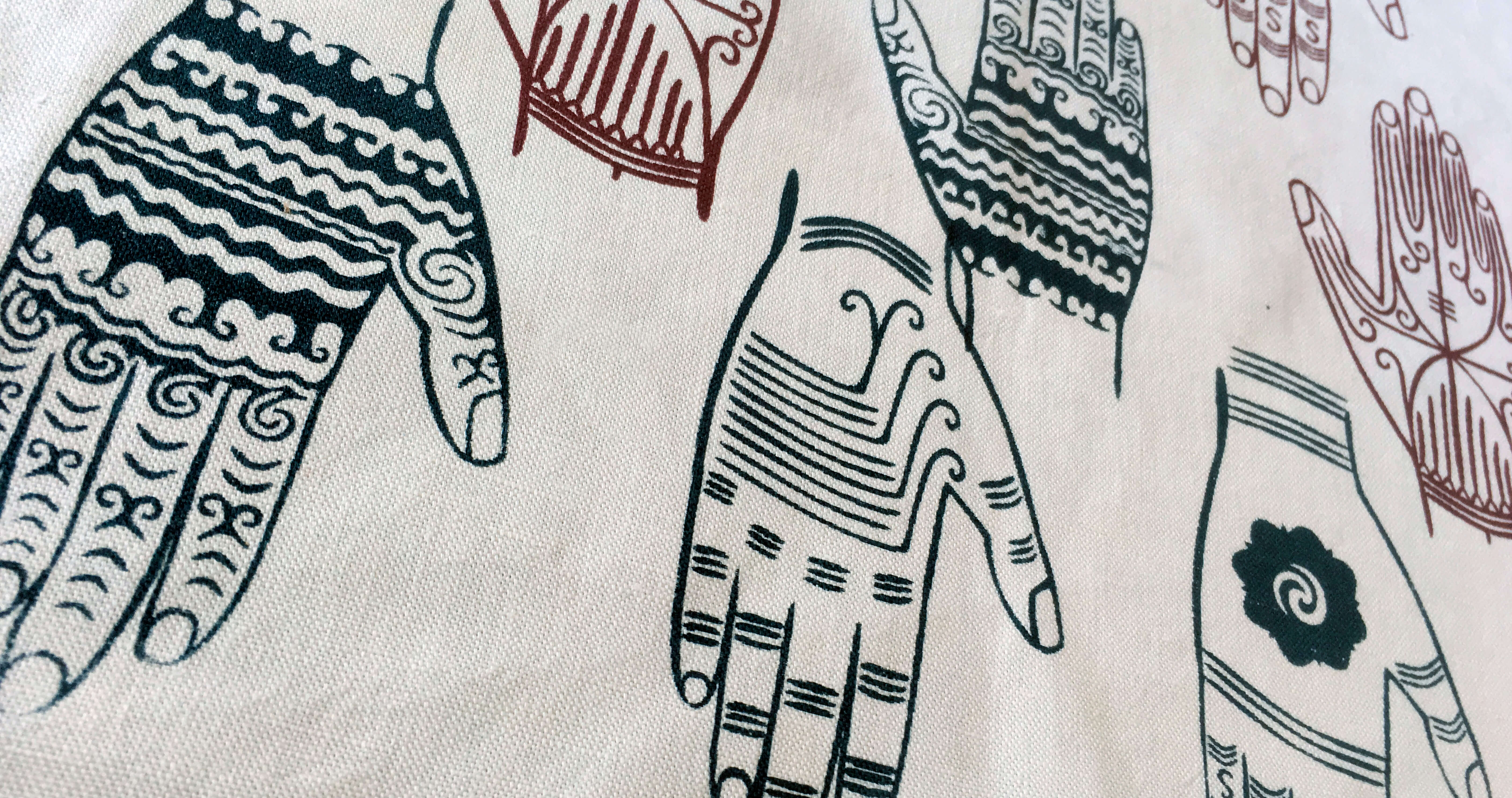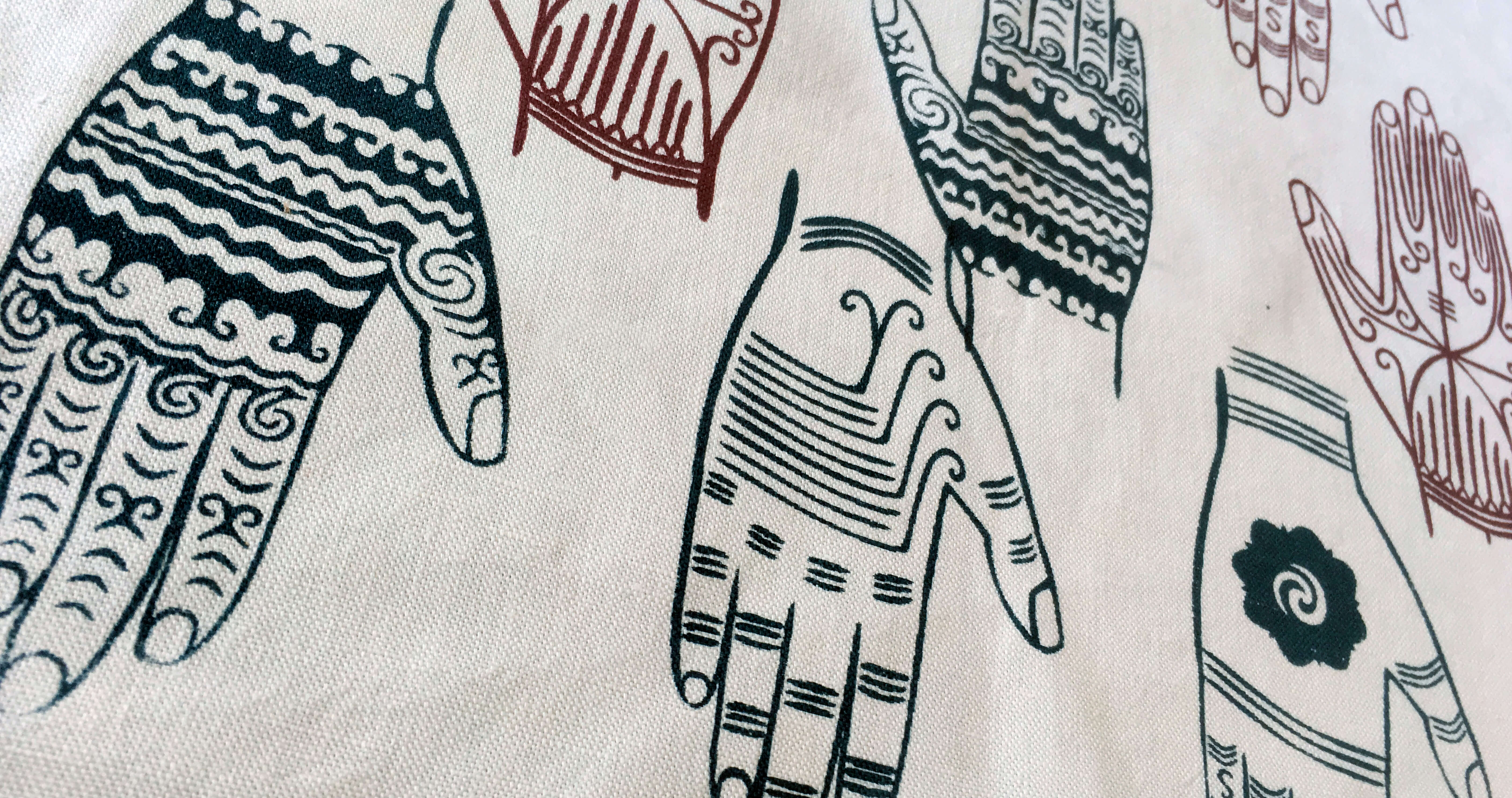 Specifically blocked felt and straw hats. The way it works is you choose your "block" or hat shape for the hat's crown and brim (assuming it has a brim) and essentially mold your material around the blocks using glue and many, many pins. One you have your two shapes, you sew the pieces together, which explains why most hats have fabric trim to cover up the seam. The process is pretty straightforward though time-consuming.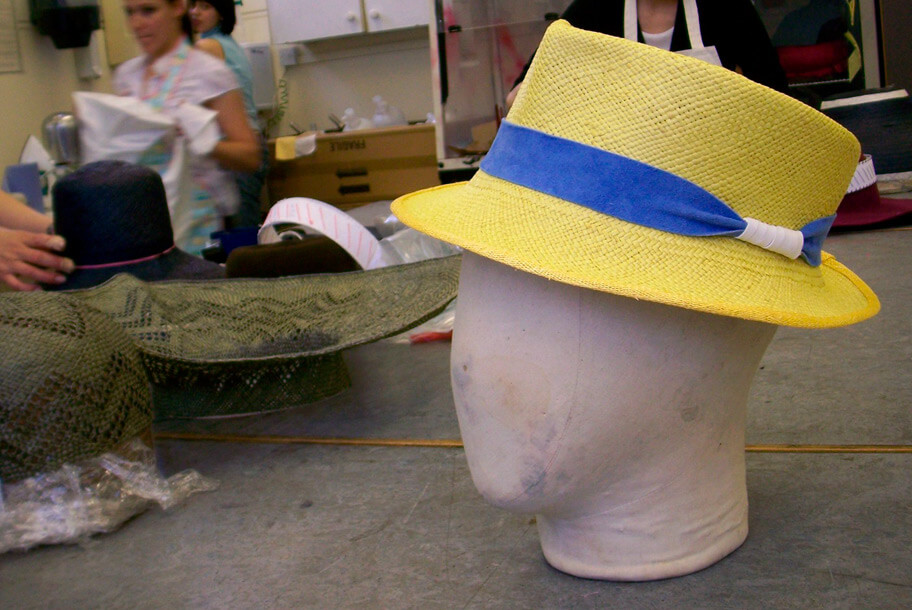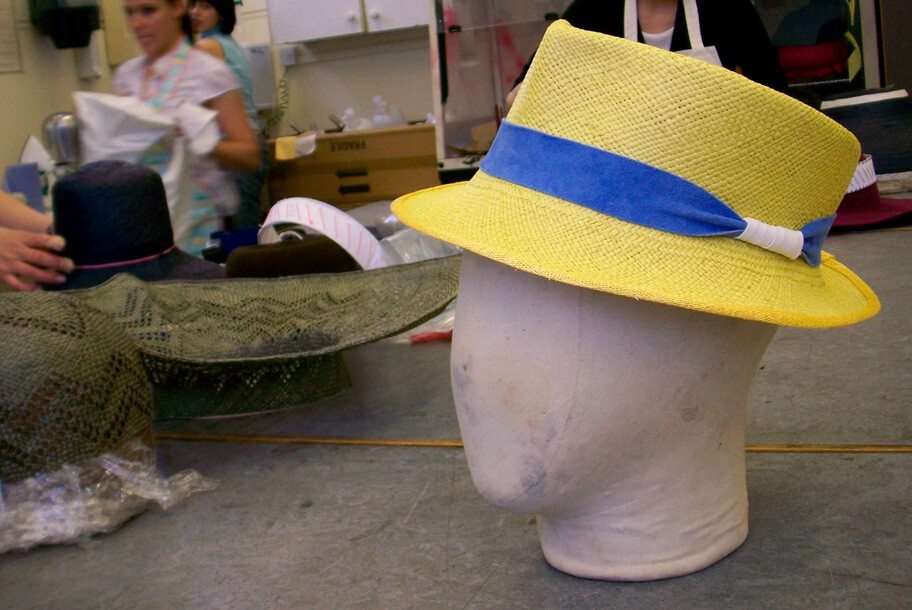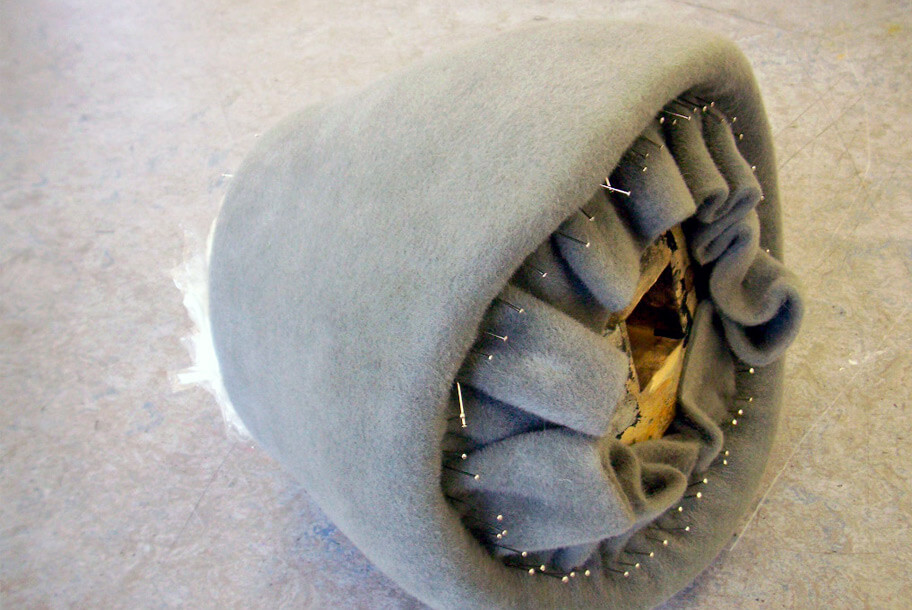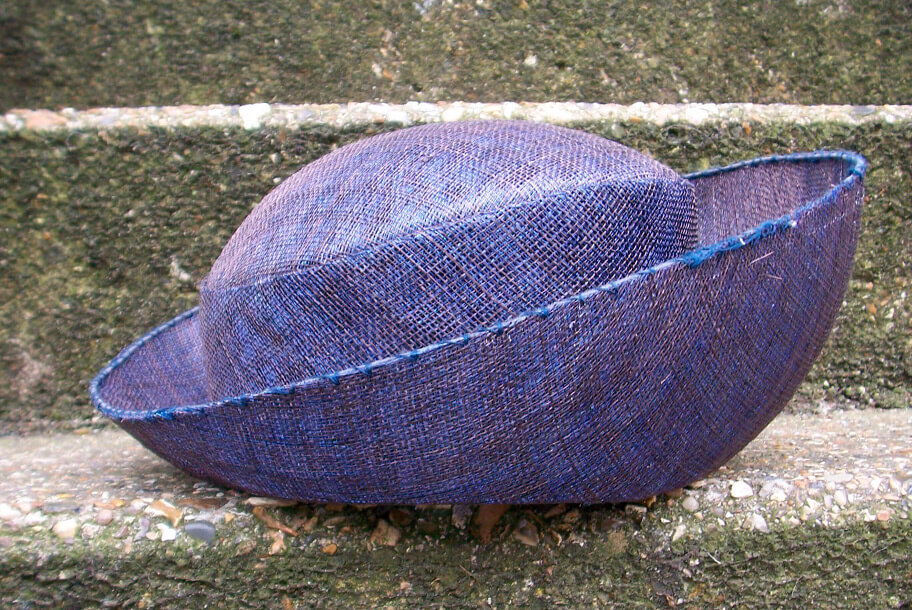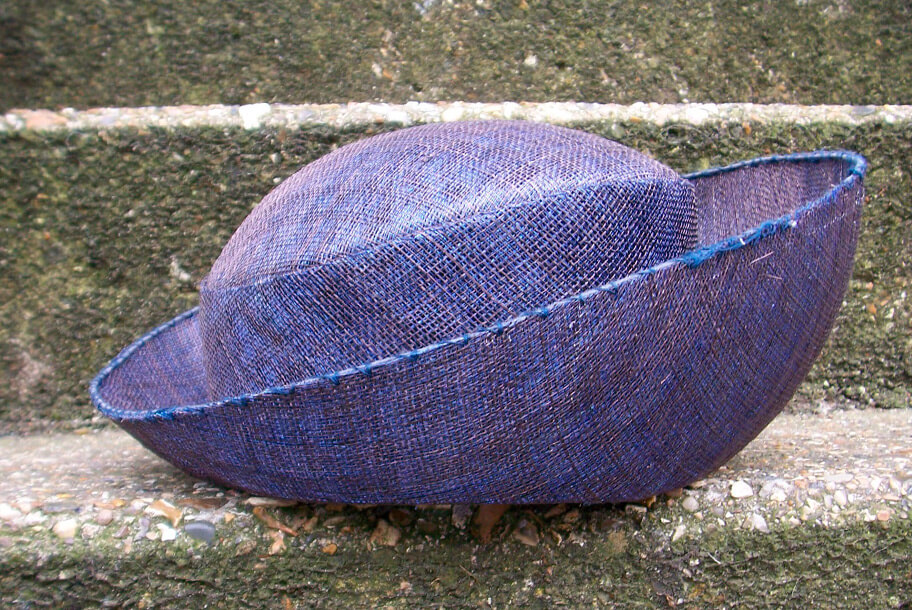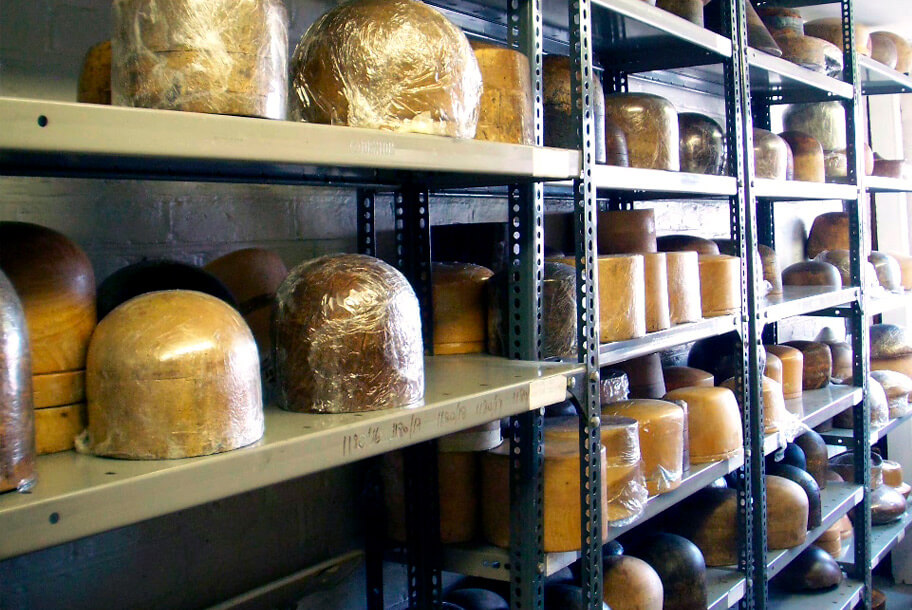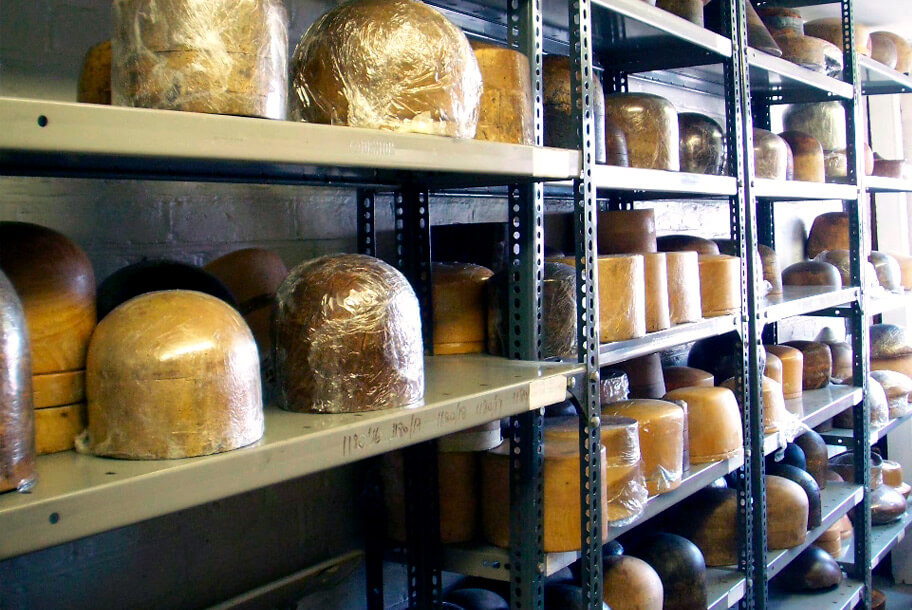 I call this my Ice Cream Turban. Think '60s Bond girl meets Princess Bubblegum.